Home
>
>
Vacancy HS&Q Advisor
HS&Q Advisor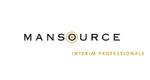 Profile HS&Q Advisor
We currently seek HS&Q Advisor for one of our clients. The HS&Q Advisor is the key driver behind the management systems supporting healthy and safe working conditions. The HS&Q Advisor advises, supports and guides on a various range of project and operational matters, predominantly related to Health, Safety and Quality processes.
Tasks & responsibilities:
Actively promote and support a safe and healthy working environment and facilitate continuous improvement;
Provide the HSEQ manager with advice on HS&Q subjects, supported by statistical data analysis, regulatory requirements and/or external input;
Represent the organisation in NOGEPA meetings;
Focal point on occupational health and safety management;
Conduct site visits to production platforms and shore base several times a year;
Coordinate the Emergency Response process including training and exercises, maintaining ER facilities and bridging systems with contractors;
Coordinate the incident management process, including reporting, investigation, recording and improvement;
Act as the functional owner of the event and action tracking system, keeping it fit-for-purpose and properly implemented across the organisation;
Ensure sufficient HS&Q awareness and understanding across the organisation by providing personnel inductions, training and information sessions and running campaigns on specific topics;
Understand the Netherlands regulatory framework on working conditions legislation and help safeguarding this within the organisation;
Lead and/or participate in internal and contractor audits and inspections;
Assure collection, process, analyse and report of HSEQ-related performance data and statistics vs. their KPI's.
Requirements HS&Q Advisor
Bachelor degree, preferably in a technical subject or equivalent;
Broad H&S understanding, preferably backed by formal qualification (MVK/HVK);
Knowledge of REACH, Management systems preferably backed by audit training, Incident investigation;
Understanding of the upstream oil and gas sector and/or other process industries;
BOSIET / HUET or willingness and ability to obtain this;
Good command of the Dutch and English language, written and spoken;
Competences: interviewing skills, project management skills, resourcefulness, analytical and critical.
Region
South-Holland
Publication date
24.09.2019