Home
>
>
Vacancy Technical Buyer
Technical Buyer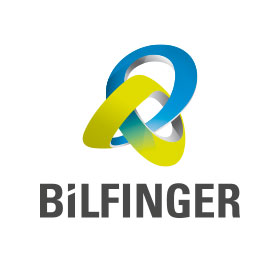 Profile Technical Buyer
Do you have experience in purchasing goods, materials, and services to ensure that a company's operational needs are met? Can you lead negotiations, manage supply and independently identify cost saving opportunities and vendor risks?
-
For one of our clients providing innovative engineering solutions, we are looking for a Technical Buyer who can join the Procurement department. As Technical Buyer, you will perform purchasing activities within large complex projects. You will be joining one or more project teams, which you will participate in or be responsible for the entire procurement process from the selection of suppliers and contractors to the commercial handling of orders and contracts for the client.
-
Tasks & responsibilities:
Negotiate contracts, improved prices and terms of business with suppliers and review opportunities to make business savings utilising negotiation and procurement best practice tools and methods.
Translate contractual obligations into terms of delivery.
Maintain relationship with suppliers, contractors, internal customers and colleagues within the Netherlands.
Co-responsible for sending and requesting the right specifications and conditions and for receiving quotations.
Evaluate the quotations on a commercial level, and on technical level you will be supported by the various disciplines within the company.
As Technical Buyer, you will have an advisory role to the team and the clients in decision making.
Requirements Technical Buyer
A completed Higher Professional Education degree, preferably in the technical or economic direction.
At least 2 years of experience in the purchasing profession and with (technical) project-based processes.
You have strong communication skills
Good command of Dutch and English, both verbally and in writing. This is essential, due to the international nature of many projects. German is a plus!
You are an experienced negotiator.
Experience with CAPEX is an advantage!
You have strong administrative and organisational skills.
You are a team player, flexible and proactive who likes to work in project teams.
You have an assertive attitude in meetings with the team.
You have (preferably) completed NEVI 1 or are willing to follow a course.
Company profile
Flexibility and the ability to work from home.
The company has a special program where your personal development is a priority, and you can develop in all areas.

Education and training, in addition to personal and technical coaching on the job.

Healthy living is also a priority, therefore, the company also has a vitality program, a bicycle scheme and a fitness scheme.
There's an active staff association for fun and inspiring activities outside of work.
Region
South-Holland
Publication date
20.04.2022