Bennet & Boss is a highly specialised and internationally oriented consultancy and project services organisation in the field of Engineering. Our focus is to source and connect talented and highly specialised candidates to complex engineer projects within several sectors of the Oil & Gas industry.
A short term project can lead to a long term connection to Bennet & Boss. We invest and build a long term relationship. We invest in our client by being a reliable source of information on job market and industrial trends and developments. We are aware of the impact these trends and developments have on our clients' organisation. In this way we can efficiently and purposefully find the right candidate for a specific project. The candidate experience is of utmost importance to maintain a high level of service within the total recruitment process. Due to interaction with the candidate, we gain perspective of a candidate's personality and character and whether the candidate will be able to fit into the work environment of the clients' organisation.
Our network in the industry consists of a wide range of internationally oriented organisations and a very extensive database of professionals from a variety of backgrounds and cultures. Bennet & Boss is able to offer up-to-date knowledge, hands-on experience and engagement, thanks to our international expertise in engineering projects, as well as related cultural and financial aspects.
Working at Bennet & Boss
Our organization is located near the centre of The Hague. The current team consists of 11 highly experienced professionals. The atmosphere at Bennet & Boss is informal, result-oriented, and focused in order to fulfil our ambition to realise growth together. We are seeking enthusiastic and creative professionals to join our team.
What are your tasks and responsibilities?
The selection of the right candidates through involvement and partnership.
The development and expansion of the international branch.
Make optimal and efficient use of databases and the existing network and knowledge to connect to candidates and client.
Take initiative in contacting national and international clients and candidates.
Make an assessment of the suitability of a candidate after an extensive in depth interview.
Use your communicative competences to clearly elaborate the skills and suitability of the candidate to the client.
Accurate and professional relationship management.
What can Bennet & Boss offer you?
An attractive salary, depending on the level of experience.
Personal budget for study and development activities.
Good work-life balance.
Enthusiastic, experienced and involved colleagues.
Working in the dynamic and international world of the Oil & Gas industry.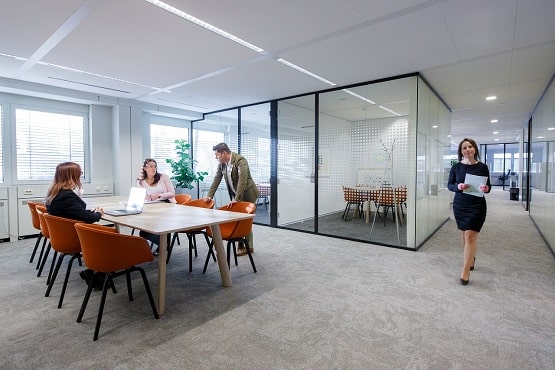 Working at Bennet & Boss requires the following from you:
Higher Professional Education (HBO) work and thinking level.
Affinity with or experience in the recruitment and (employment) sector, preferably internationally in the technical sector.
Affinity with or experience in the Oil & Gas, Energy industry.
Good command of the English and Dutch language, in word and in writing.
Bennet & Boss is looking for the following qualities:
Solution-oriented and inventivity: mapping out the wishes of stakeholders by applying excellent communicative skills. You communicate clearly, didactic and are capable of structuring conversations.
Advanced social skills: goal and service-oriented by means of empathic and empathic abilities.
Persuasiveness: to clearly elaborate the skills and suitability of the candidate to the client.
Result orientation: you work purposefully and efficiently towards goals within the given time frame.
Commercial: your actions are focused on profitability.